SCI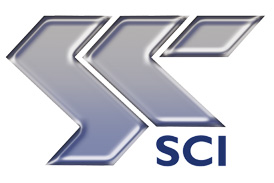 SCI (The Steel Construction Institute) is the leading, independent provider of technical expertise and disseminator of best practice to the steel construction sector. We work in partnership with clients, members and industry peers to help build businesses and provide competitive advantage through the commercial application of our knowledge. We are committed to offering and promoting sustainable and environmentally responsible solutions.
As part of SCI's commitment to support the steel construction sector, SCI provides high quality definitive guidance, runs a number of technical courses throughout the UK and Ireland, works closely with industry partners and provides membership to companies and individuals.
Membership benefits include; SCI's Advisory Service, which provides a direct telephone line to one of our expert advisors who will be able to address any questions that are often outside the provisions of the relevant design standard, and offers explanations to any underlying theories and perhaps an alternative approach. A comprehensive and timely response has the potential to save significant expense in re-work, or worse, in dispute. Steelbiz is SCI's online information service and contains SCI's technical resources including; publications, case studies, CPD lectures and electronic tools. Members are able to freely download SCI Publications from the Steelbiz site, and purchase hard copy publications and attend courses at discounted prices.
For more information regarding any aspect of SCI please contact;
General enquiries
T: +44 (0) 1344 636525
F: +44 (0) 1344 636570
Publications
T: +44 (0) 1344 636525
Email: publications@steel-sci.com
Courses
T: +44 (0) 1344 636525
Email: education@steel-sci.com
Membership
T: 01344 636509
Email: membership@steel-sci.com