« Back to Industry Services Directory
MDS International Skills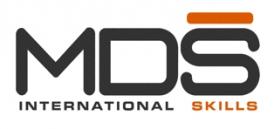 MDS Technical Services Division provides detail drawing services to the structural steel fabrication industry in South Africa. We are currently contracted to supply detailing capacity for the production of 3000 tons per month for the next 36 months on major infrastructural projects for the Petrochemical, Mining and Power Generation industries. We are able to flex our resources to provide additional capacity to suit short, medium and long term requirements.
Utilising the latest AceCad "StruCad" version 15, we are able to provide a full range of services, including:
* 3 D views to aid designers and erectors.
* General arrangements for plans, elevations and foundation layouts.
* Fabrication details – all assemblies, blanks, members and fittings.
* Full size and wrap around templates.
* Preparation of material and bolt lists.
* Preparation of cam files.
* Bar coding on fabrication drawings.
* Clash checks plus bolt access violation.
* Fully integrated with StruMIS Fabrication Management Software.
MDS Technical Services will be pleased to provide firm, written quotations for all your project requirements, based on the provision of full project specifications and details.
Contact Details
Contact: Alan J. Armitage, Director
Address: MDS International Skills,
PO Box 144,
Bedfordview 2008,
South Africa.
Telephone: +27 (11) 615 7240
Fax: +27 (11) 615 8913
Mobile: +27 (82) 884 6001
Email: info@mds-skills.co.za