Estimator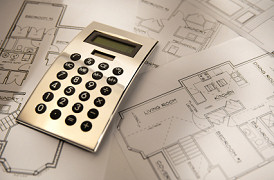 An estimator is one of the first people within a Steelwork Contractor to be involved in a project. When an enquiry or invitation to tender is received, the estimator will view the tender drawings and relevant specifications and determine the potential to supply the structural steelwork elements and associated requirements that the client is asking you to tender for. In addition to the supply of the steelwork frame, this may mean supplying cold rolled components, cladding, decking etc. as part of the tender and as such the estimator will have to liaise with the relevant sub-contractors and suppliers to get their prices for supply and delivery to complete the tender.
As such, the estimator may become involved with many different aspects of not only the fabrication business within which he/she works, but with numerous sub-contractors as well. The estimator will need to have the ability to read technical drawings and take off the material to produce a detailed estimate for all the materials and labour involved. A close working relationship with the commercial team is needed and there will often be an involvement in scheduling many different aspects of the labour required as well as co-ordinating the sub-contractors and suppliers to ensure the programme is met before the bid is submitted.
Estimators may well meet with the client in the early stages to discuss their requirements. This is particularly true when the project is a "design and build" project, where the Steelwork Contractor will be also asked to supply the engineering element and frame design and liaise with the Architect directly. Good communication skills are required as well as a sound general knowledge of all aspects involved in the industry.
If a tender bid is successful, the estimator will liaise with the contract manager and discuss the drawings, specification, programme etc. This is often done at a contract launch within the Steelwork Contractor where all the relevant departments and teams are represented. Being an estimator is a challenging and important role, giving the opportunity to meet many different people in different roles. Modern M.I.S. (Management Information Software) software is now commonplace in being used by estimators which adds another exciting dimension in this varied role.